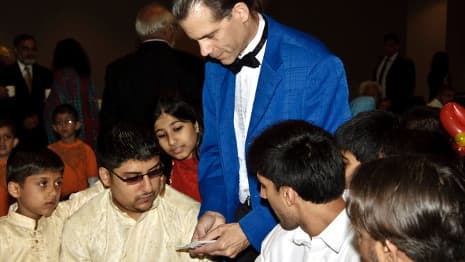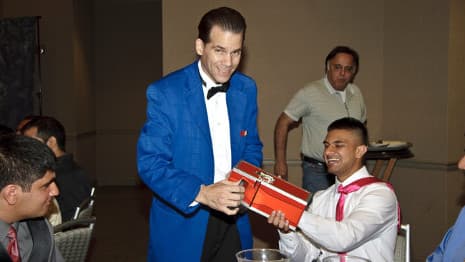 Close-Up/Walk-Around Magic is the perfect way to set the mood for your next Chicago area corporate event or private party, banquet or reception!
Chicago magician, The Amazing Gary, makes sure your guests start having fun right away as he works the crowd, "strolling" from one group of party guests to another. He entertains your guests with up-close and personal magic, a few people at a time, while they are seated or standing.

With special strolling/walk-around party magic for adults and children, Gary's close-up party magic is a unique blend of mystifying magic, clean comedy and audience participation that is guaranteed to entertain party guests of all ages.

Perfect Entertainment for your next:
Banquet, Cocktail Party, Corporate Event, Holiday Celebration, Hospitality Suite, Pre-Event Reception, Post-Event Reception, Reunion, Wedding Reception or Wedding Cocktail Hour!